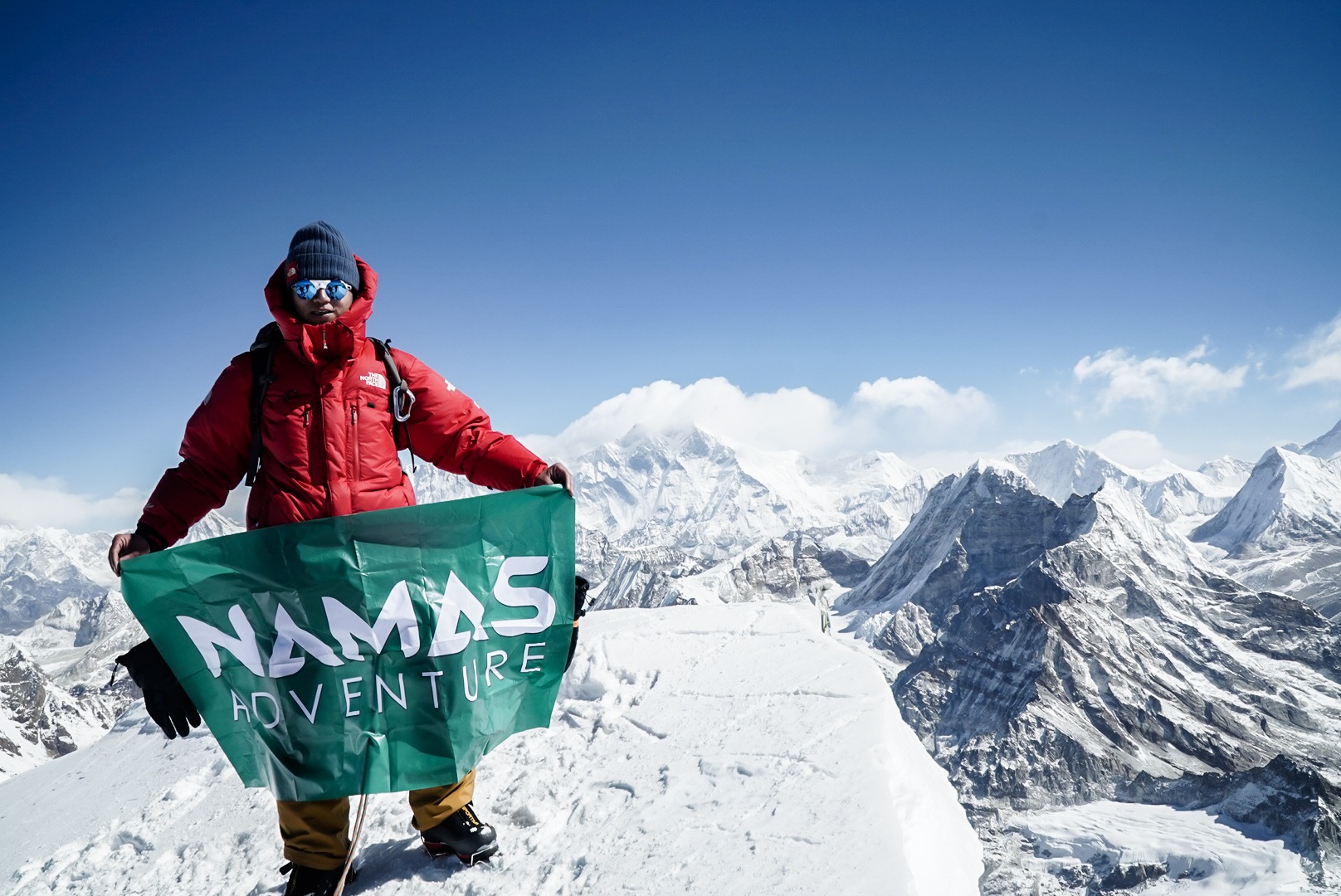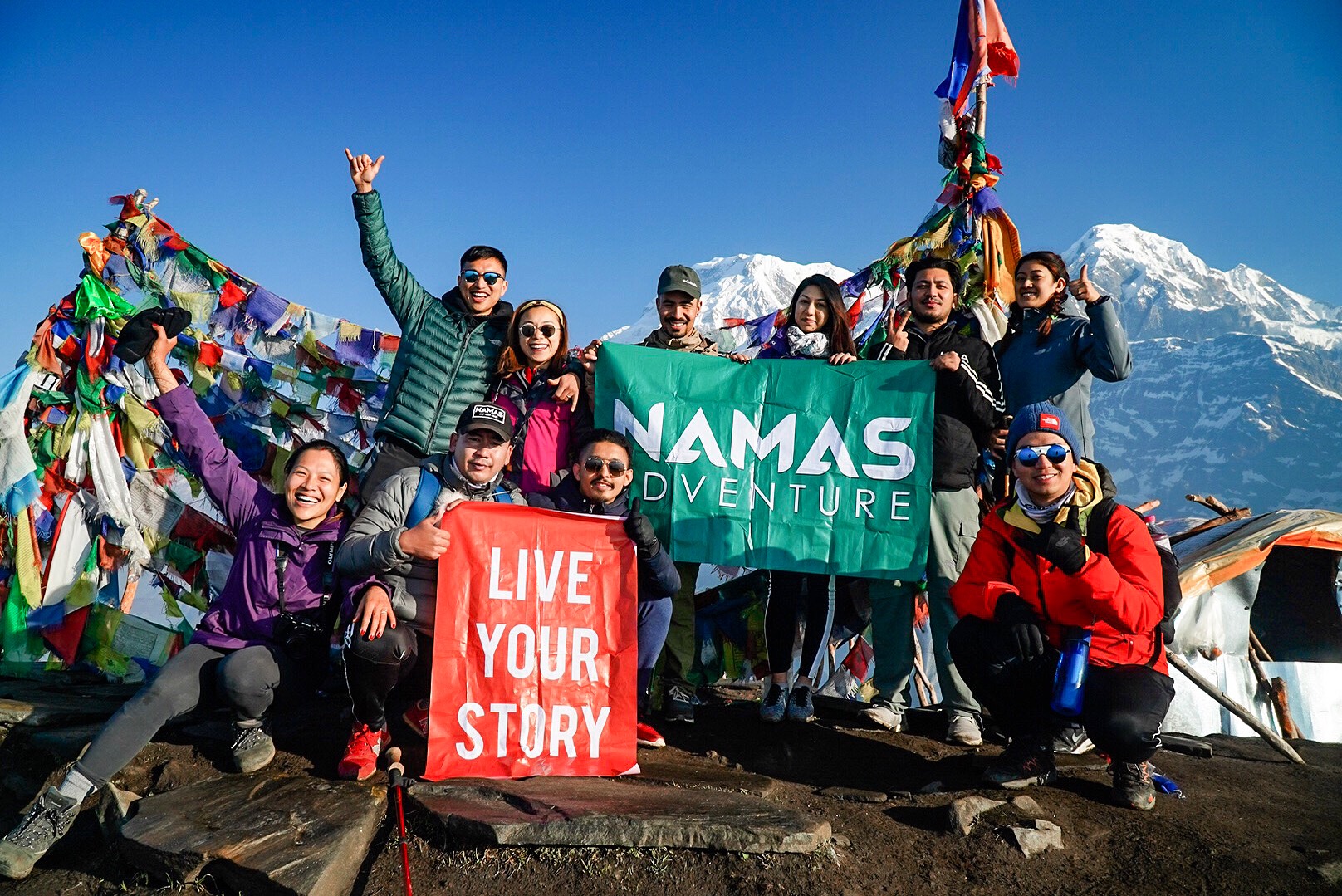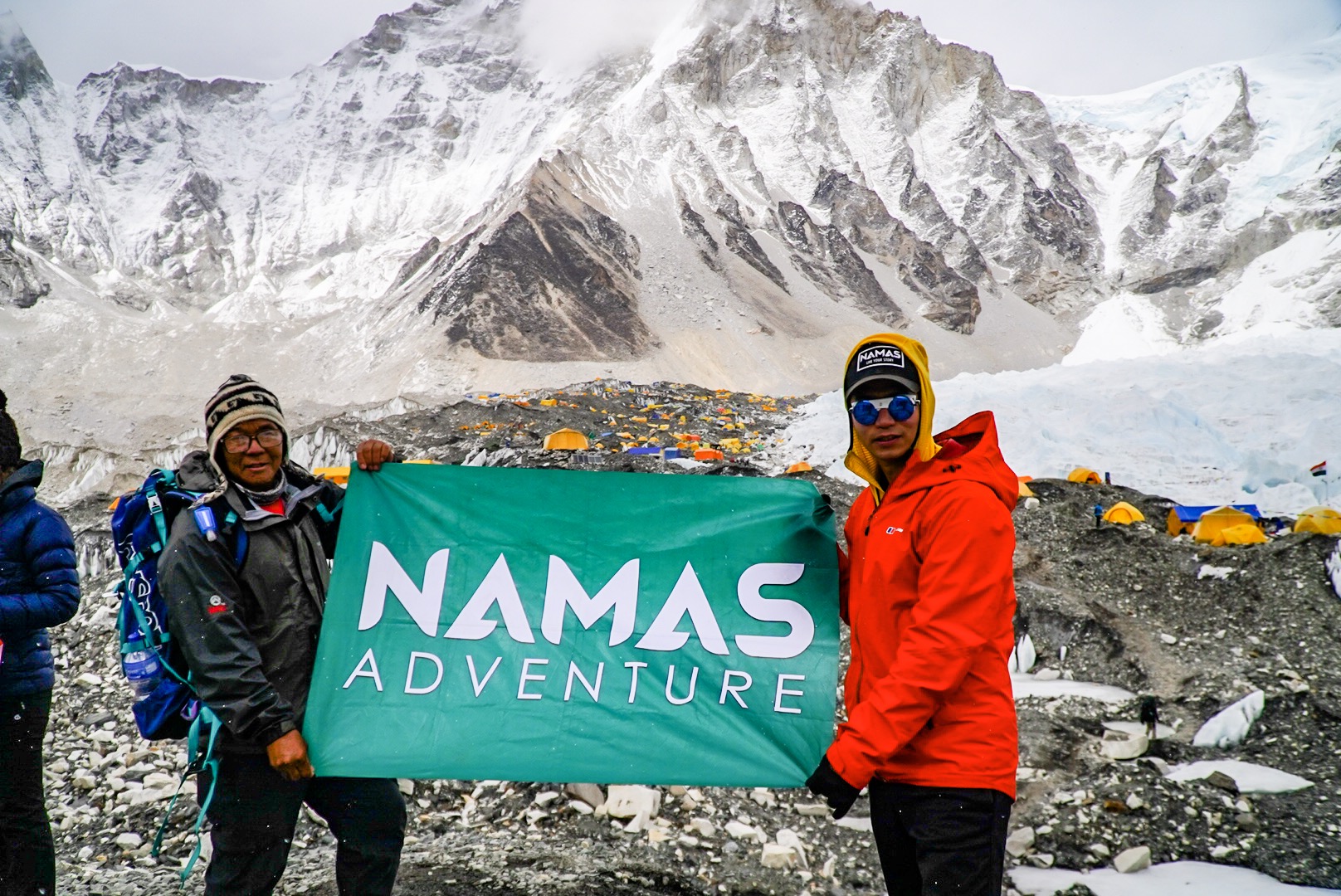 CEO & Co-founder of Namas Adventure – Bisesh Gurung is a well-known entrepreneur, adventurer and charity worker in the British-Nepali community. Being a son of Gurkha, like most British-Nepali moved to England at the age of 21 and has been heavily involved in giving a voice to British/Nepali youth. Bisesh was one of the co-founders of biggest British/Nepali event organising firm -
"The Signaturee"
, and have organise various amazing events such as fashion shows - "The Show"; Nepali film screening- "Loot, Jerry"; clubbing nights - "Reboot" and supporting Charity work – "Empower 1, Gurkha welfare Trust and Kathmandu Orphanage".
After 5 years of his time with
" The Signaturee"
, Bisesh left the event organising firm as he realise that the event industry did not resonate with what he had planned for the rest of his life and was not giving him happiness. In 2015, Bisesh started his new journey
"Namas Adventure"
a truly adventurous traveling company, where he says to have discovered his true found passion and happiness.
So we caught up with Bisesh to know him more about his newfound passion, journey, and life as an entrepreneur.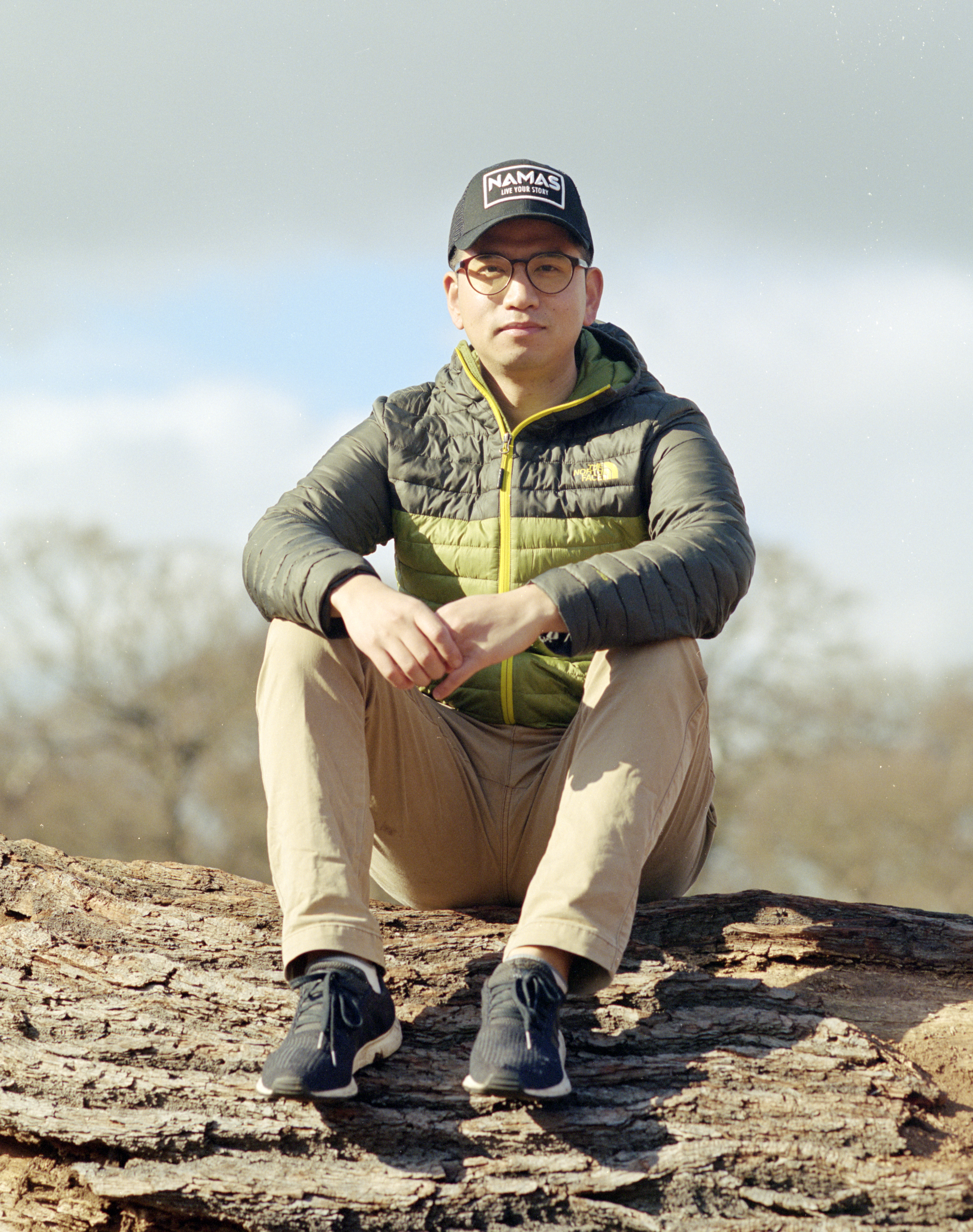 OON: Hi Bisesh, Could you please tell us about your new venture "Namas Adventure" – story & inspirations?



In 2012, my friends and I went trekking Annapurna base camp, Nepal and I fell in love with the mountains. After leaving "The Signaturee" in 2014, I wanted to zone out and the first thing that came up to my mind was mountains. So I packed my bags and went to the Annapurna circuit, one of the highest passages in the world. I needed to challenge myself, to reflect and find what I wanted to do. During my time with The Signaturee, I discover a habit of loving photography and videography. So I grabbed my camera and started to go trekking after trekking and slowly I realised that I love doing this and if I could do this for the rest of my life, I'll be truly happy.

And that's how I found out my true passion: adventure traveling. I then started my own traveling company "Namas Adventure".


"Namas Adventure is an extension of myself"




OON: "Namas Adventure" also addresses a lot of social issues, and you welcome a lot of social projects in Nepal. Tell us about the project you are involved in or any future projects you're working on?
Through travel, you can make a lot of difference in the community especially in villages and deprived areas. So what I decided was to incorporate volunteering into smaller lighter treks, where our travelers will do 3 to 4 days of treks and 3 – 4 days of volunteering. The first one turned out well, as we manage to do it through the University College of London (UCL) and had a very good response.


In the Travel industry, people want to travel cheap but you have to think about what's the catch here? What is being exploited? Normally, traveling businesses juice out a lot of money from people who are working at the lowest level, for example, a porter in Nepal carries 30 kg in the mountains, but they are getting paid $12 a day, at the end of the day they are left with $7. Imagine in this day and age, you are working for the whole day carrying 30kg and you are only making $7.


I didn't think that was right. I spoke with various porters and found out that this was being addressed, but nobody was taking any action. So after hearing this, I wanted Namas Adventure to bring change in the industry. And now, any porter Namas Adventure hires, we give them $17 instead of $12, and from starting 2020, we plan to give them $20 per 30kg
(Full Blog Post)
. I believe that the basic rate should be raised for a porter to survive rather than the tips alone.


We are also currently working with various charities in Nepal to help out in villages affected by natural disasters, e.g. the most recent earthquake. We are working with children through education and teaching them life skills and as we continue we will make sure to keep on working with different charities in the future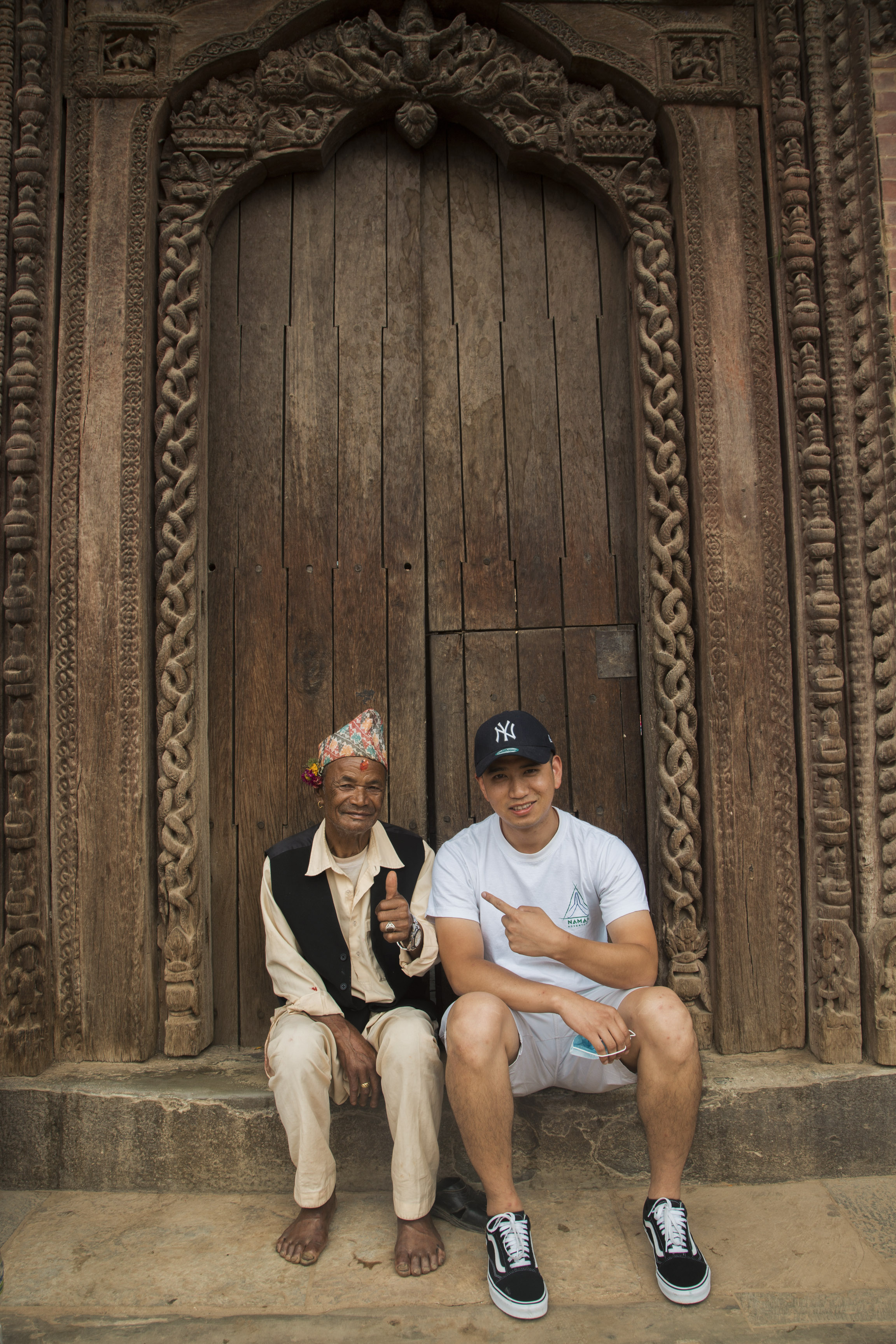 OON: Why do you think it is important to lend your voice to these causes?


It's important to constantly push things, if we all stayed home then things will get comfortable. The suffering will always suffer. If nothing is ever done, nothing will ever change. Having seen the contrast between what people in the east do and what people in the west demand. It's a good thing to raise our voices and be heard.



OON: You are based here in London but you also manage Namas in Nepal. Do you see any challenges in building your business in two different countries? And how's your experience been so far?



In terms of Nepal, it helps cause I know how things are being done there. To work globally you have to understand every country's business culture. Global does not mean everybody will wear the same t-shirt. I am very familiar with Nepal, which is why it's a very safe zone for me; my operations team is also based in Nepal. Communication is a very important factor for any business, so I have to communicate constantly especially as a business in Nepal has a lower standard and I have to always make sure that our standard is met. Sometimes I also have to say no to certain compromises, as I try to maintain Namas value and standard. For me it's my beginning year, I'm privileged to go back every year and set the tone and standard of what Namas has to be.



There are challenges, you have to keep communicating, keep raising the standard, and try to do good things. We also do a few treks, that is simply for community building and not for profit as we believe it's very important to build a community of like-minded people who align with our vision and goals.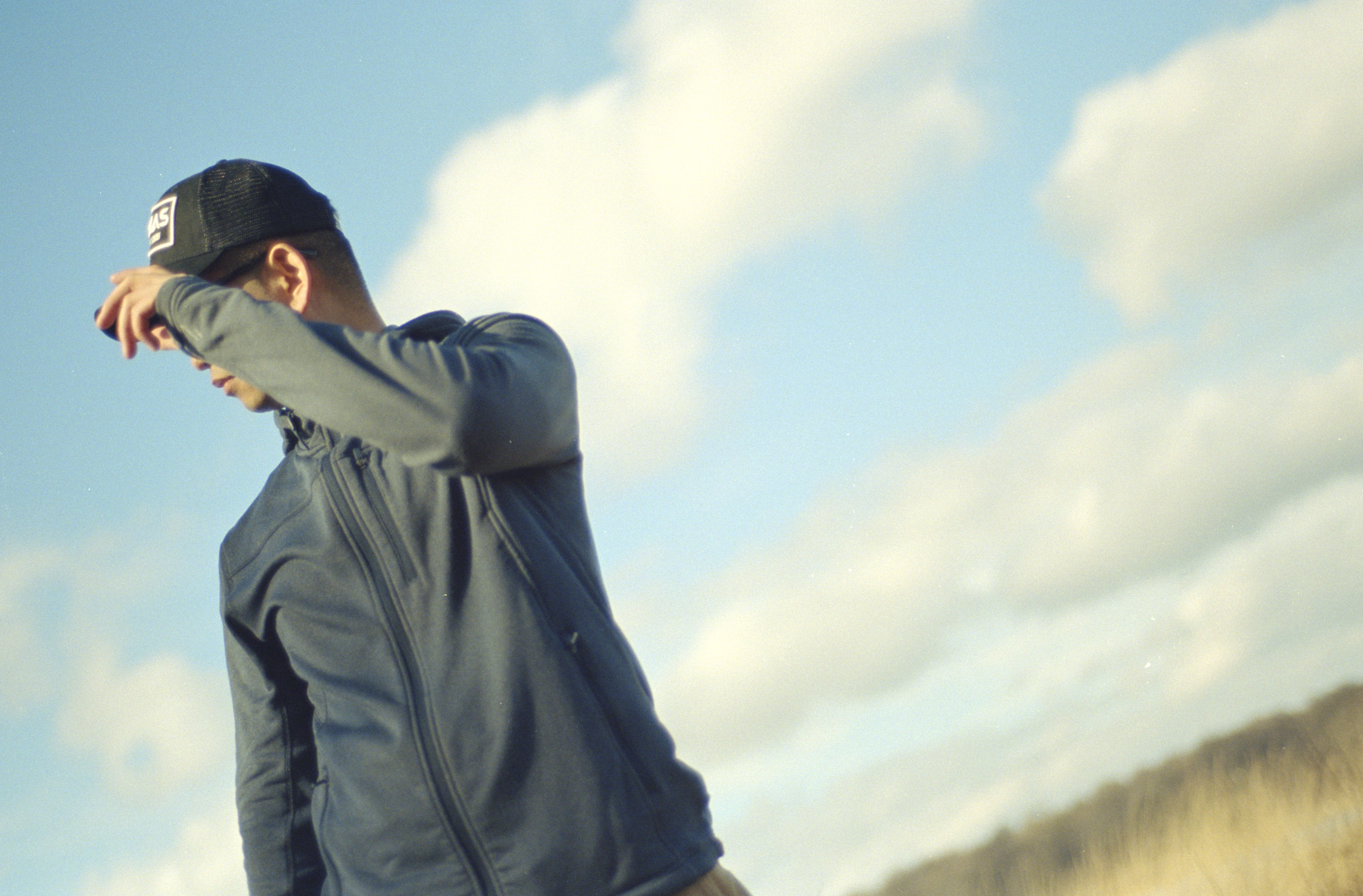 OON: You have been successful in creating a business but life as an entrepreneur can be very unpredictable. How have you dealt with adversity or setbacks?


It's crazy hard being an entrepreneur, people won't get it and you need to be very optimistic but not naïve. How do I deal with it? Every day you have to wake up in the morning say it's a fresh day and take on any challenges. Sometimes it will be months, where you hardly get any sales and in those times you ask yourself why are you doing this. Eventually, everything will fall into the right places if you keep pushing your message out but you won't know everything in the beginning; it takes years and years of practice. There is a shortcut where you can take a huge investment and flash it out but I don't think you will understand what it's like to suffer. Because I believe once you suffer and you feel the pain, it becomes very valuable and you don't want to lose it instantly.



I like the grind and it teaches me a lot to be a better person every day. You will start to make wiser decisions, especially with money. It's the same with networking and negotiation as well. So it's a very tough world and most of the time you are on your own, society will dictate things that will make you doubt yourself. But you have to stay grounded and be thick-skinned. In terms of criticism, connecting with like-minded people helps and eventually, you will get through.


OON: Have you always been this adventurous with your lifestyle?


I travel for no reason and my family has always told me that I was a "Duluwa" (Nepalese word for wanderer). I used to get lost and wander around especially when I was living in Brunei. So I guess I have always had an adventure in me. It's only after 2014, I figured out that I'm really an adventurer. The more I'm doing it, my goals are getting tougher and greater. Some people think it's crazy but within me - I want to do it and develop myself.
OON: What's your most Adventurous story?


I did the Everest base camp expedition on my own. I wanted to give myself a challenge so I took every load that I can carry as I go with clients there are porters to carry things and hotels are all booked for them. I could have had the same privilege being the owner of the company, but I wanted to challenge myself and venture on my own and understand what it is. So I'll say, that was one of the adventurous stuff I have done. At that moment, it did not feel challenging but after doing it and meeting people/especially clients, I found out that for them it was such a huge thing even though they will be guided throughout. So thinking from their perspective, I would say it was a little bit crazy.


I have done Annapurna basecamp, Annapurna circuit, Mardi Himal on my own as I really love doing a solo trip where I can think deeply. Whenever I'm doing big groups, it's to manage the client. But when it's for me, I like to go by myself or 1/2 of my mates who know why I'm going as I wander around alone reflecting on myself.


OON: What's next for "Namas adventure" and for yourself?


For Namas Adventure, we have not got into higher mountains. So from 2021, we will be going into the higher mountain and it's not something that no other travel company has done it. There are great companies that are doing it already. If Namas do it, it has to be our way of doing it and it has to be safe and good. I want Namas Adventure to be above and under, so we are currently exploring the scuba diving world and also organising an expedition in 4 different countries, France, Italy, Norway, and Peru.


Next year is the biggest challenge for me personally as I plan to climb Ama Dablam, one of the most beautiful aesthetically mountains in Nepal. I'm having a talk with street child charity and Nepali charity (Aaroh)which we have been collaborating since day 1. We are planning to raise £10,000 for my expedition. The expedition will be covered from my pocket and 100% of what I raised will be shared between street child and Aaroh Charity.